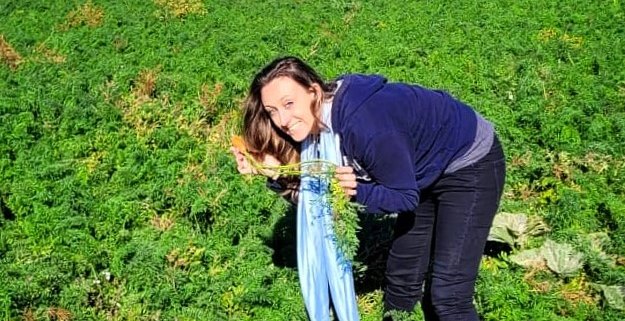 Pauline Olivier (33) – Projects & Solutions Argentina
Pauline Olivier (33) from France, in Argentina
Joined our company in 2022
Environmental Consultant & Global Coordinator for Peterson Sustainable Sourcing Services
Business unit: Projects & Solutions
What is it exactly that you do at Peterson?
At Projects & Solutions, and then in the department of Sustainable sourcing, my main role is more global and internal. I help with the coordination of our sustainable sourcing services globally, which means aligning all our teams & experts in Asia, EMEA, & the Americas regions to work together in order to deliver a consistent & high-quality service to our clients. I am also involved in some projects as an environmental consultant, as my expertise in air quality related topics involving Carbon footprint, carbon credits, & multiple existing standards/programs is often needed.
What is your background?
During my first Master's degree in Biotechnology & Management in Paris, I realized that this was leading me to a type of industry that was not matching my values and interests. After some years working and travelling in Australia, I decided to go back to study a Master of Environmental Sciences at Wageningen University (The Netherlands), with a specialization in Air Quality.
Why did you join us?
In 2021, I discovered the company through a career event at my University. The now-colleagues who where present then had a great energy & motivation, were describing the company very positively, emphasizing the global reach as well as the wide range of projects & impact throughout the entire supply chain that the company has. They finally mentioned a traineeship as a good way to enter & learn more about the company, which I ended up applying for.
Where do you live and work?
I live in Buenos Aires, Argentina. This is also where the office is located. I am mostly in contact with experts all over the world so working online, but I get to travel once in a while within Latin America for some projects and/or in Europe for coordination matters. I really like the vibe here in South-America and I am planning on staying here for a while.
What do you enjoy most about your role/work?
I enjoy the atmosphere within the group and openness to new ideas & new projects. Our colleagues are all very knowledgeable, helping, and kind, and this makes working in a team so much more pleasant. It also offers me the possibility to travel which is, I think, a great bonus point.
What opportunities did you have already at Peterson?
I entered the company through the PATTS Traineeship, which led me to Rotterdam, London, Jakarta (Indonesia), & Buenos Aires in the course of a year, and allowed me to learn about the company from within. I worked on my internal network, learned about topics such as regenerative agriculture, carbon footprint, voluntary carbon market, and more, in addition to having an overview about everything that our company does. This allowed me to find my place within the company, and gave me the opportunity to join the global coordination team giving me more responsibility & reach within the company.
What was your most memorable work day?
I remember every first day in new offices I joined and how welcoming everyone have always been, whether it was in Rotterdam, London, Jakarta, or in Buenos Aires. I also remember with a lot of joy and a bit of sadness too, all the last days and goodbyes…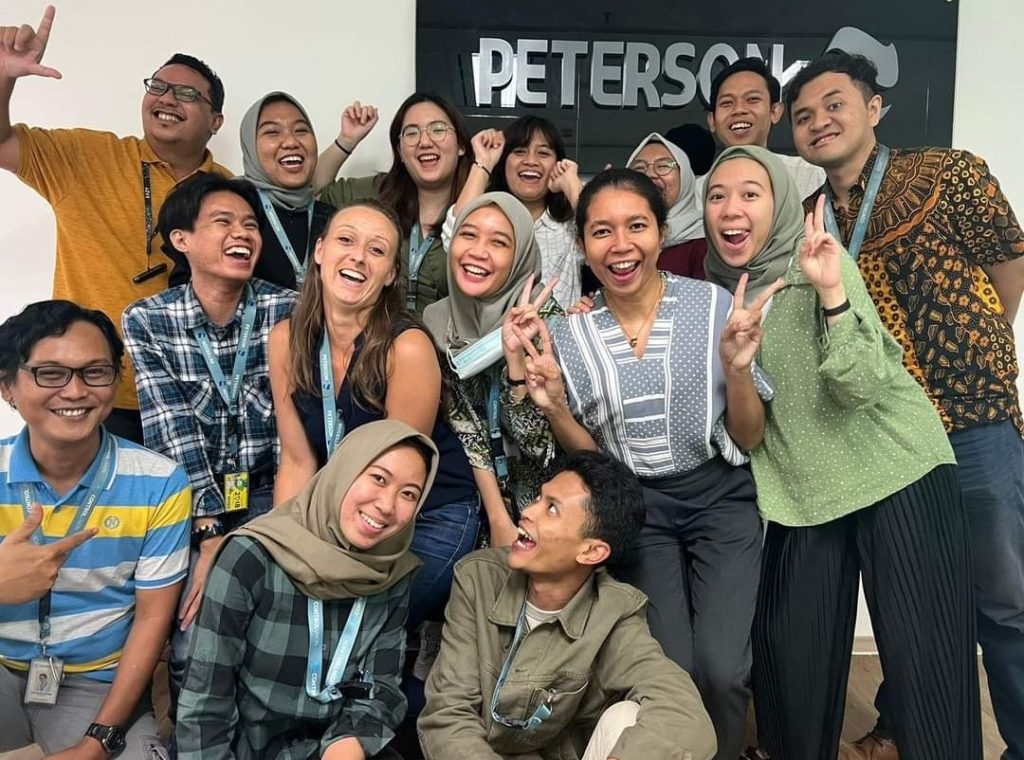 Peterson has a CSR policy and cares about the environment. How do you see this in your work?
We are now developing a tool to include our carbon footprint into our day-to-day processes which will allow us to have a better understanding of our impact globally and see where we can improve.
What is your best advice to people who want to join Peterson?
Newcomers: know that there is a place for you within the company, you just have to find it! And if it does not exist yet, create it! This company offers a lot of flexibility and it can be hard sometimes, but it gives great opportunities too!
What do you look forward for the company's future?
I look forward to having a hamornized, organized, & more consistent internal structure.
 If you could only choose five words to describe your career journey with us, what would you choose?
Adventurous, insightful, challenging, innovative, teamwork.
Some of our latest vacancies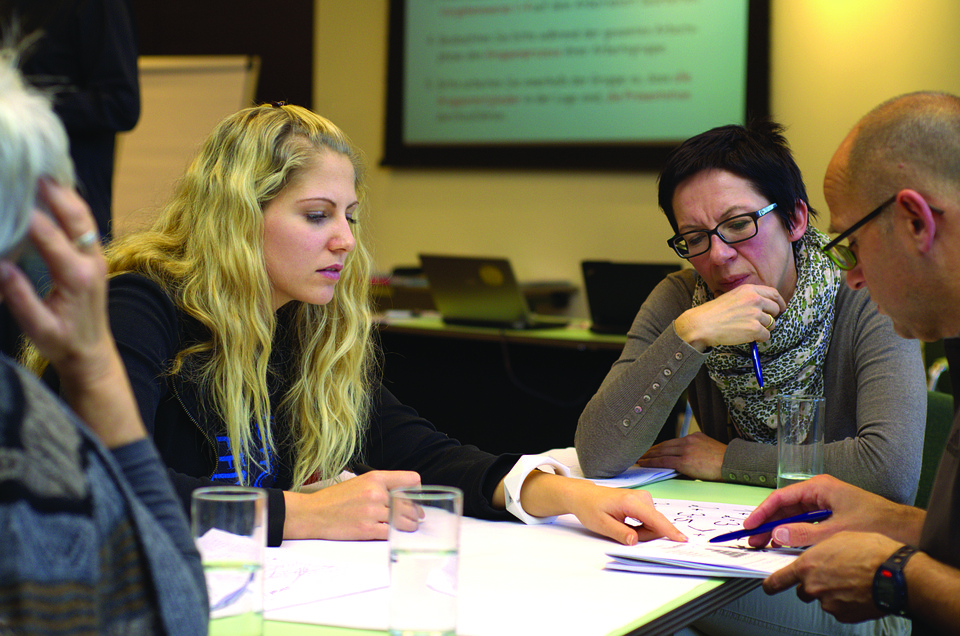 Will you join us?
Do you have any questions or do you wish to join Peterson? Just get in touch and let us know. Nice to meet you!